Contact A Burn Injury Attorney
Burn Injury | Houston Burn Injuries | Houston Burn Injury Law Firms | Burn Injury Lawyer
Serious burn injuries will affect your day-to-day life as well as the lives of your family members. Houston Burn Injury Lawyers have experience handling burn injury cases and know how these changes will impact you and the person around you.
Though "burn injury" is often uttered as a cohesive, singular phrase, sufferers of burn injuries know that there is a myriad of different types and degrees of burn injuries. Burn injuries may be the result of heat, electricity, chemicals, radiation or friction. Most burns only affect the skin (epidermal tissue and dermis) and may be treated with first aid, but often burn injuries can be far more severe. Burns that affect more than the skin, such as muscle, bone and blood vessels, take a far heavier toll on victims. Severe burn injuries can cause shock, disfigurement, infection, imbalances, respiratory failures and other problems. Indeed, serious burns and those that involve a large area can be fatal. Most small hospitals are not equipped to handle serious burn victims and specialized burn centers are usually where the patient is taken. Burn injury victims often testify to the long-reaching consequences of their injuries, as the resulting medical complications can, and usually do, take a psychological and emotional toll on the victims and their loved ones.
When your burn injuries are as a direct and "proximate" cause of someone's negligence, you deserve to be compensated now and into the future. Houston-based burn injury lawyers can help you recover the compensation you deserve, to ensure your long-term financial and bodily well-being. If you need help dealing with the effects of a burn injury, call one of the Houston Burn Injury Attorneys on this site today.
Types of Burns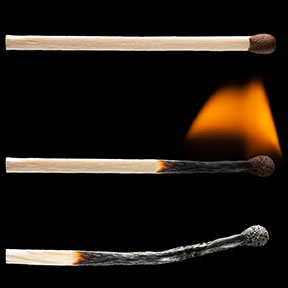 1. Heat Burns
Heat, or thermal burns, are very common and most often caused by exposure to flames, hot surfaces, and explosions from accidents. Thermal burns can often cause a great deal of visible tissue damage and are a common basis for personal injury suits. Please contact one of the Houston heat burn injury lawyers listed on this website to find out more about these types of injuries and the compensation you or a loved one may be owed.
2. Electrical Burns
Electrical burns, caused either by electronic shock or an uncontrolled short circuit. A common geographical situs of electrical burns is "on the job" or workplace. When a burn injury occurs on the job, the burn victim may also have a workers compensation claim as well as what is commonly referred to as a third party negligence claim and this is one reason to get good and competent advice from a Houston personal injury lawyer the minute something happens.
Also, electrical burns are seen from when someone has been defibrillated or cardioverted improperly. Victims who have come into contact with high voltage wires, damaged electrical systems, etc. are often the brunt of very serious charring of the body and bones. In some instances, the charring is so severe that amputation of a limb, or limbs, is required. Electric burns can also be especially worrisome as they sometimes only produce internal changes with no external burns at all. Thus, even if the injury does not produce visible tissue damage, victims of electric burns may experience significant internal injury, such as cardiac arrest, cardiac arrhythmias and neuromuscular failure. When treating electrical injuries hydration is the key to reducing morbidity. If muscle damage is severe an osmotic diuretic will be administered. Contact a local Houston electrical burn injury attorney to learn more.
3. Radiation Burns
Radiation burns are the result of prolonged exposure to UV light, tanning beds, radiation therapy for those undergoing cancer treatment, sunlamps and x-rays. Radiation burns have even been tied to high intensity metal halide and mercury vapor light bulbs. These types of light bulbs have caused radiation burns including eye and skin injuries often used in school gyms and cafeterias. An experienced Houston radiation burn injury lawyer can help you learn more about these highly rare and unusual, but serious, burns.
4. Chemical Burns
Victims of an industrial accident must often contend with chemical burns. When tissue is exposed to a corrosive substance, such as acids, bases, solvents and reducing agents, chemical burns may occur. These substances are found everywhere from industrial workplaces to cleaning agents found under your sink. Chemical burns may need no source of heat, can occur immediately or take time to develop, and can be extremely painful. The severity of a chemical burn is often hidden until severe damage is already done. In some instances, your Houston personal injury attorney may need to view this injury under the laws governing Texas product liability law. Contact a Houston chemical burn injury lawyer today.
5. Scalding Burns
Scalding burns are caused by hot liquids or gases. They are most commonly incurred from hot tap water in baths and showers, or spilled hot drinks. These sorts of scalds are more common in children. These scalding hot water burns can also occur at hotels and motels. Contact a Houston scalding burn injury lawyer today.

Severity of Burn Injury
We've all had burns one time or another, most often superficial and easily treated. But burns can vary greatly in their severity, based on a variety of factors. An experienced Houston burn injury lawyer can analyze your personal medical information and best make this assessment. Common factors include, but are not limited to:
Degree of Burn: Burns are classified according to the depth of injury to the dermis. Degrees range from first degree (least severe), second degree, third degree and fourth degree (most severe) burns. Higher degree burns mean more injury to the skin, nerves and subcutaneous tissue. They carry a great deal of pain and significant impairments for the victim.
Region of Body: The severity of a burn is often determined by where on the body it has occurred. Burns to the face are considered the most serious, but hand and feet burns can limit the use of these appendages as well.
Cause of Burn: The way the burn was caused is often a very important factor. Radiation burns and chemical burns are amongst the most severe burns.
Age: Children and the elderly are often at worst risk as a result of burn injuries.
Why Should You Hire a Harris County, TX Burn Injury Lawyer?
As noted above, burn injury claims are complex and demanding, varying injury from injury. The medical issues are complicated within the hospital and within the courtroom. Attorneys with extensive knowledge and specialization, specifically in burn injury litigation, will be best equipped to judge whether or not your case entitles you to compensation and help get you that just compensation when you need it most. Some things an experienced Houston burn accident attorney will immediately do when hired:
If you call the lawyer while you are still in the hospital, the burn injury attorney will work with the hospital administration to document the treatments. Clearly, some of the most compelling evidence is the daily scrubbing that must take place to promote skin growth and avoid infection. Insurance companies know full well that if the Texas jury sees this evidence ther will be a significant award for pain and suffering.
Houston Burn Injury Lawyers Can Help You Now!
Contact a qualified Houston burn injury attorney today. If you have been diagnosed and treated in your burn injury, Houston burn injury lawyers can review the record and determine the merits of your case. If you are not sure if you are a candidate for a burn injury suit, Houston burn injury attorneys can help find competent medical professionals to diagnose and treat your traumatic injury. Houston burn injury attorneys are compassionate, competent and dedicated to helping you reach the best and most just outcome for your injury. Don't let your injury dictate your life more than it has to. Contact one of the Houston burn injury lawyers on this site today.
What Can I Try to Recover as Damages in Court for a Burn Injury?
Of course, the best way to ascertain the strengths of your case and the damages you can recover for a burn injury is to contact one of the Houston burn injury attorneys advertised on this site as quickly as possible. Burn injury cases often result in the recovery of past and future medical treatment, rehabilitation costs, lost wages and lost earning capacity, pain and suffering, mental anguish damages and, where appropriate, punitive damages. Recovery may also be available for the suffering of a burn injury victim's loved ones. To start the road to full recovery and compensation, speak with an experienced Houston burn injury lawyer today.

Houston Burn Centers and Hospitals that Treat Burn Injuries:
Hermann Burn Center
John S. Dunn Sr. Burn Center
6411 Fannin St.
Houston, TX 77030
(713) 704-4350
Shriners Hospitals For Children - Houston
6977 Main St.
Houston, TX 77030
(713) 797-1616

Nearby Burn Centers in Galveston, TX include:
University of Texas Medical Branch Blocker Burn Center Adult Burn Center
305 University Boulevard
Galveston, TX 77550
(409) 772-2023
Shriners Hospitals for Children - Galveston
Pediatric Burn Center
815 Market St.
Galveston, TX 77550-2725
(888) 215-3109
For a nationwide list of specialized burn centers, click here. More Texas burn units are available by clicking here.

Other Burn Injury Resources:
Total Burn Care — a website that provides information on burn treatment, recovery, and local burn resources throughout the nation
American Burn Association — a Chicago-based organization dedicated to improving the lives of burn victims through research and advocacy
American Trauma Society — a nonprofit health association dedicated to the prevention of trauma and the improvement of trauma care
BurnSurvivor.org — a non-profit organization focused on education, prevention, motivation, and the non-medical, emotional side of burn care
BurnSurgery.org — an online, non-profit resource designed to educate healthcare professionals about the scientific and clinical aspects of burn care
The Phoenix Society for Burn Survivors, Inc. — an international non-profit dedicated to providing help to burn injury victims and their families
Shriners Hospitals for Children — a network of 22 hospitals providing free orthopedic and burn care to children under 18 years of age, regardless of financial need
Often, burn injuries are accompanied by other injuries, particularly when the burns are caused by an automobile accident. In these cases, Houston burn victims are often rushed to emergency rooms at hospitals across the Houston area. Some Houston emergency care facilities are listed below.
General Emergency Care Facilities in and around Houston, TX:
Burn Injury Lawyers and Burn Injury Attorneys Serve Houston and Surrounding Cities
Serving clients throughout Southeast Texas, including Aldine, Baytown, Bellaire, Beaumont, Channelview, Cloverleaf, Conroe, Deer Park, Friendswood, Galena Park, Galveston, Hedwig Village, Highlands, Hilshire Village, Humble, Jacinto City, Katy, League City, Magnolia, Mission Bend, Missouri City, Pasadena, Pearland, Porter, Sealy, South Houston, Spring Valley, Stafford, The Meadows, The Woodlands, Waller and West University.
If you have suffered from a burn injury in the Greater Houston area, Harris County, or a surrounding area, you could be entitled to compensation, whether the cause was negligence or breach of a standard of care. Act now and hire a qualified Houston burn injury lawyer to represent you!